Mistake 1 of 29: Trying too hard to get the business
Let's start by assuming that there is nothing you can produce that will have sellers beating an instant path to your door, desperate to instruct you. Thinking you can simply go out and get business in this way is just unrealistic.
So stop getting and focus instead on attracting.
Your main objective with your content should be to generate trust, from which you can initiate and develop relationships that may result in business. As with most relationships, this is a long-term initiative with added medium- and short-term benefits. You may have loads of content ideas, but before you commit these to "paper", you do need to consider your desired outcomes so can you craft your wording in a way that will deliver results.
Many agents tell me they seek "brand awareness", but brand awareness does not, in itself, deliver business to your door. If not based on substance or business personality, then brand awareness is virtually meaningless. You need to ask yourself – "how will people respond when they receive this communication?"
A homeowner who is selling may respond differently to someone who is perfectly happy to stay where they are. I know I' d rather influence the majority of those who are not currently selling than fail to inspire the 5% who are, and alienate the rest.
Most "no sale, no fee" -type flyers bear no message, story or meaning whatsoever and are probably met with derision from an uninspired public.
Unless you can convey the personality of your business then you're potentially dead in the water.
So what are you hoping to achieve? "Instructions" I hear you say. Well of course you want instructions – but you can't expect to just go out and "get" them, just as you can t just go out and get a meaningful relationship (Tinder??).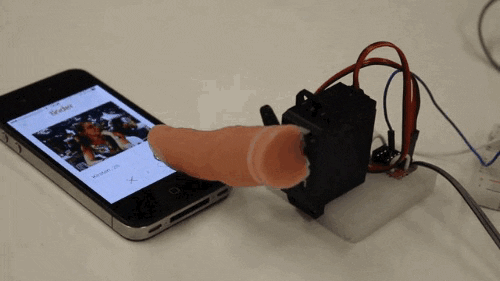 Once you let that go, you'll find your writing blossoms and actually becomes quite attractive and certainly enjoyable.
Mr Cool is Mr Attractive.
When producing an article/blog/newsletter your objectives may be things like:
1) To get people to visit your website
2) To capture an email address
3) To increase your social media followers
4) To add the recipient to a newsletter mailing list
5) To prompt an online valuation enquiry (eg using ValPal)
6) To prompt people to request a marketing proposal
7) To get people to regard you as the expert
You'll notice that most of these are not specifically targeted at people selling, but if your property- and property-lifestyle material appeals to non-sellers, it will probably appeal more acutely to sellers as well, but not vice versa.
Most non-sellers become sellers eventually and in the meantime their influence over current sellers can be huge. The power, both positive and negative, of reviews and referrals has never been greater. These reviews can be prompted as much by your media presence as they are by your actual service delivery.
Sometimes the least aggressive objective can be the most effective.
For example, if you position yourself as the local property expert, people are more likely to remember you, talk about you and turn to you when their time does come to sell than if you are just the red agent, the blue agent or the green agent.
So think around your subject, and your business. You may be desperate for instructions, but if that desperation shows, then you're more likely to alienate people than attract them.
People are far more attracted to the relaxed yet enthusiastic expert than someone who just keeps asking for business before having earned the right to do so.
Have a cracking day.
Richard Rawlings